2012 has been an active year for site development and maintenance in Atlantic Canada.  There was the work done to improve the launch at Dennis Beach, and the very scenic launch at Greenhill was also cleared by members of HPAAC.
Below is an animated gif that shows the progress of clearing the overgrowth in front of the launch, showing it in June, July, and November.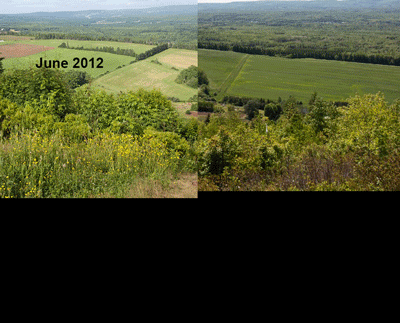 Thanks to George, Gabe, Tim P. and others who did the great work at Greenhill.