This year's Festival of Flight occurred May 17-20, 2013 – and it was one of the best!
Although the temperatures were unseasonably cold, that did not prevent twenty pilots from Nova Scotia, New Brunswick, Prince Edward Island and Ontario, from gathering to share stories, laughs and the sky.
The social events started the Festival, with dinner at the Glooscap Restaurant, followed by a special screening of The Boy Who Flies, a film by Benjamin Jordan. Thank you to Rod and Helen at the Hall – for hosting the film event.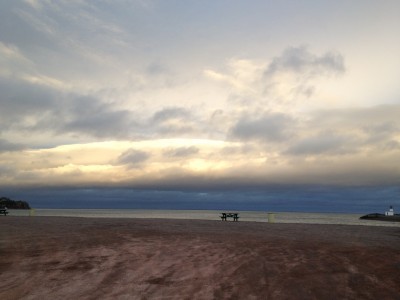 Saturday was a complete blow out, with rain and strong gusty north winds that kept everyone's feet on the ground.  That didn't slow anyone down though.  Pilots used the opportunity for completing reserve repacks, something that should be done annually.  Thanks to the Fundy Geological Museum for providing space for us to lay our our wings and complete the repacks.
Pilots then gathered at the Pegasus ground handling field for a little bit of fun with kites – feet still firmly on the ground.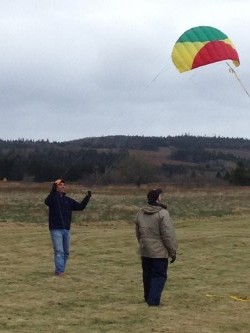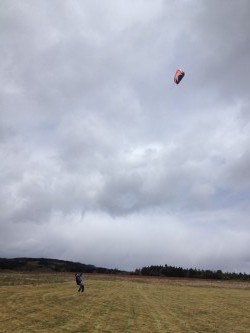 The social highlight of the Festival is the lobster dinner for pilots, a large beach fire on the shore of the Bay of Fundy makes for a very special time.  Many laughs and story telling, and fresh Fundy lobster eaten on the beach.  The view is not too shabby either.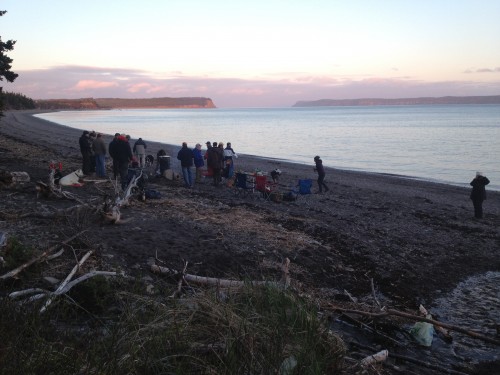 Sunday made up for the absence of flying on Saturday.  With light northwest winds in the morning, pilots journeyed to "High Head" at Wentworth first thing in the morning.  The air turned out to be excellent – and provided a total of 16 flights.
Patric Stettler showed us how it's done at High Head.

Rob Bird takes to the air at High Head with his hang glider.

After a successful day at High Head – the fun wasn't over yet. Hearing that Scott and Brian were in the air at Fox River, everyone packed up and headed to Fox River for a sunset coastal soaring flight. Nine pilots were in the air at one time – and the scene of colorful wings and the stunning sunset made a special end to a great day of flying.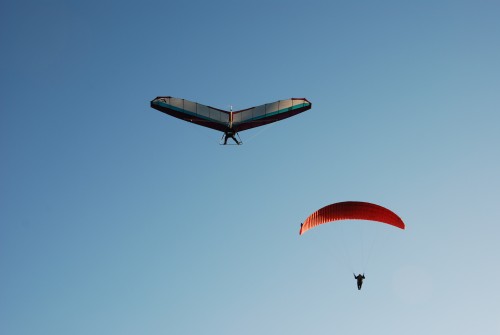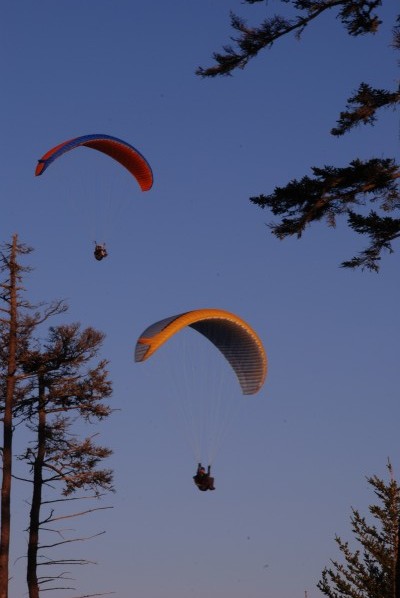 The icing on the cake was the excellent flying that happened at West Bay on Monday morning.  Eight paragliding pilots were in the air and soared high above the cliffs at West Bay. The sight was spectacular to see, and left everyone feeling that this may have been the best (and coldest) Festival of Flight yet.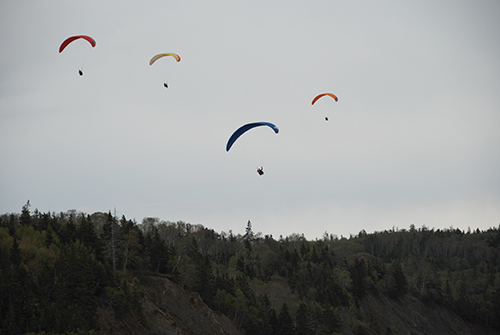 A very special thanks to George and Deanne for their work putting the lunches together again this year.  Great sandwiches, fresh coffee, and tasty treats – add so much to this event.  Your efforts were greatly appreciated by all.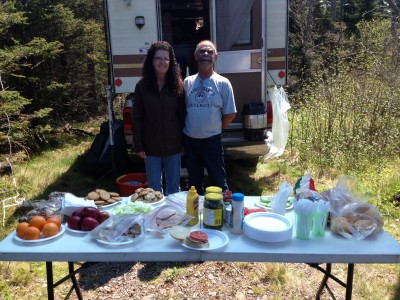 And last but not least, thank you to Michael Fuller and to Patric Stettler (Pegasus Paragliding), for all of the work done in organizing this year's event.