As Chairman of this organization one of the joys and pay offs for being in the position is when I can bring you great news of the work done by your executive to help advance our small world of free flight here in Atlantic Canada. So I am very pleased to announce that your Executive has worked to reconstruct the website, giving it a fresh new look. The website includes business and financial information along with project development details and other links.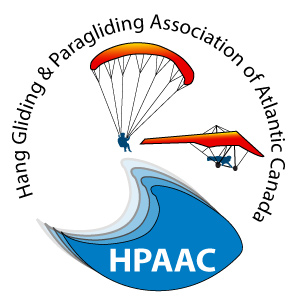 To complement the new look of the website we have also collaborated in the revamping of our logo.  It was a good creative process.  So we hope you enjoy and find our work useful.
Fly Safe and Fly Far
Michael Fuller
Chair – HPAAC
Note: Please Contact the webmaster or leave comments on a page or topic if you see something that needs updating.